PRIDE Corpus Christi Board
2023 Elected Officers and Board Members
Our board members at the Mosaic Project of South Texas are a group of dedicated volunteers who represent a diverse spectrum of our community and industry. They work tirelessly to produce Pride events throughout the community in June and October, bringing our community together to commemorate, celebrate, and advocate for LGBTQIA+ equality and human rights.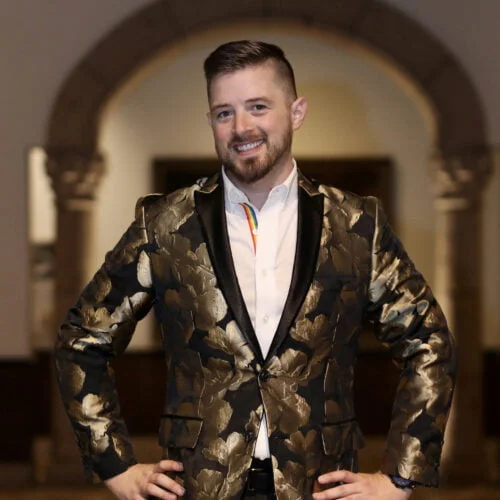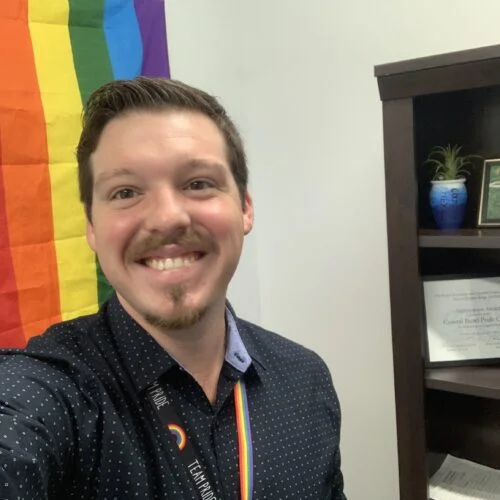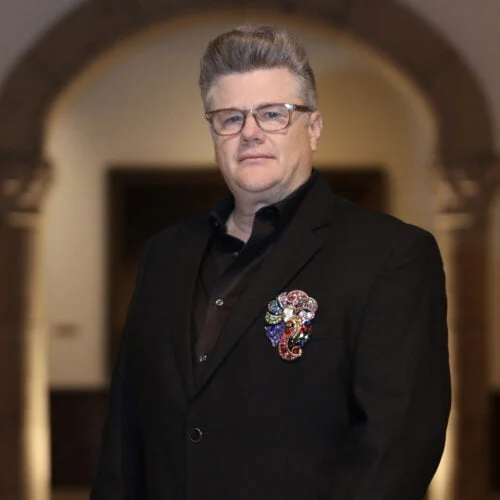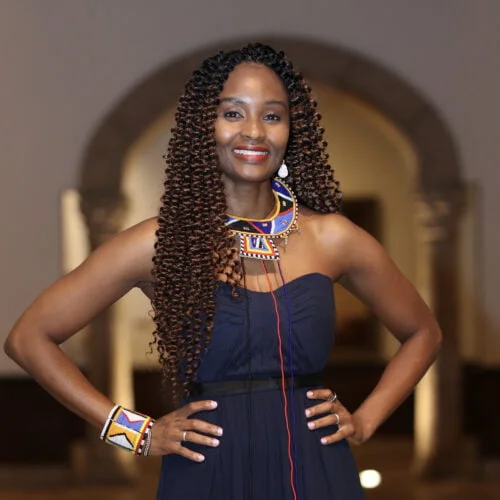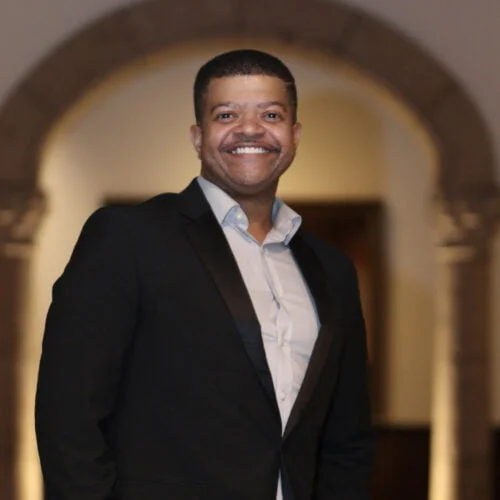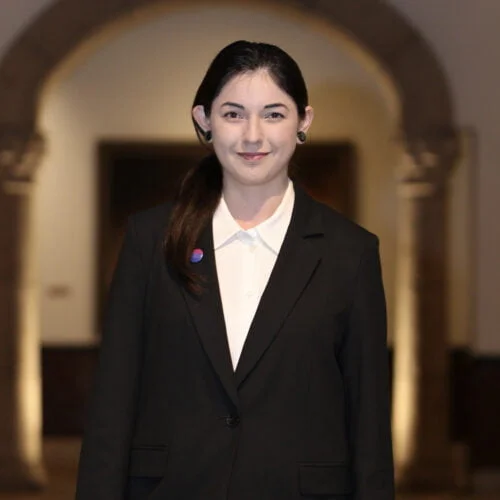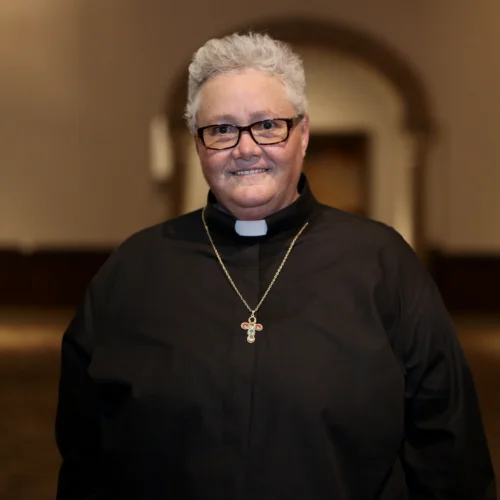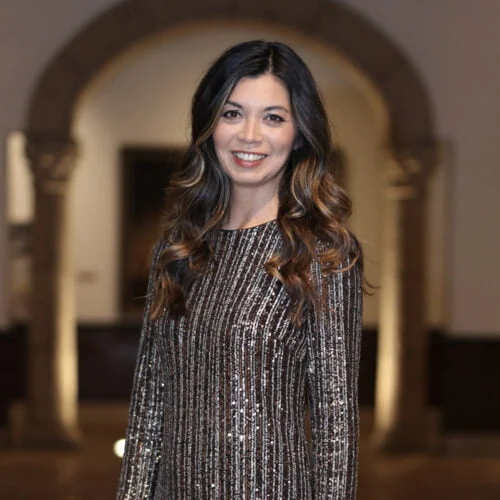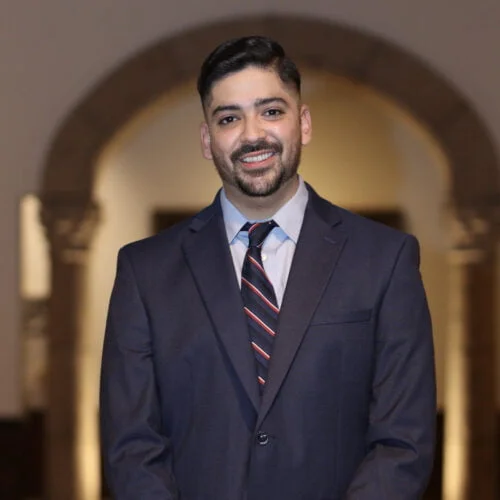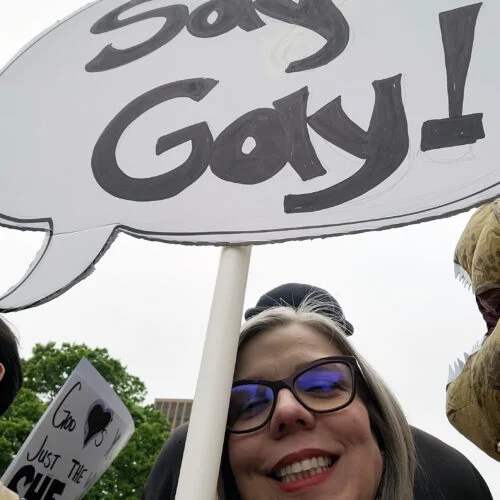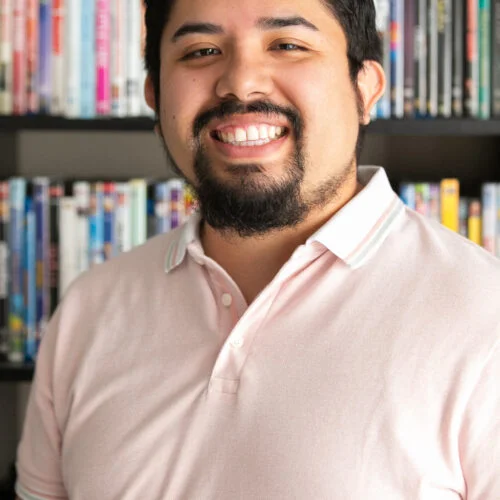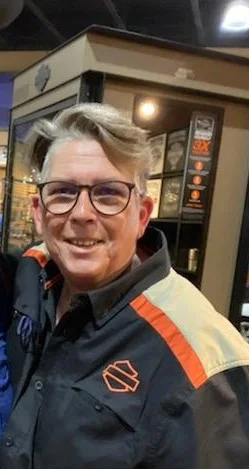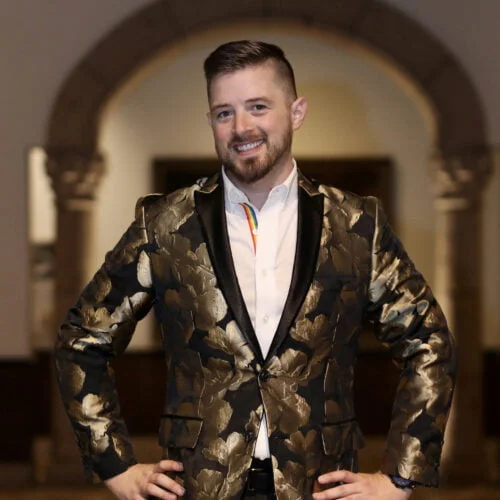 President
Jonathan Swindle
Jonathan Swindle is a successful entrepreneur and community leader who has made a lasting impact in the digital marketing and life safety industries. As the founder of HRMG, a highly regarded digital marketing firm located in Corpus Christi, Texas, he has led the company to celebrate its 10th year of operation in 2022. Additionally, he serves as a co-founder of Confirmed Life Safety, a real estate investment trust life safety firm in Chicago, Illinois.
Jonathan's roots run deep in Texas, where he was born and raised in Bishop by a German immigrant mother and an Army veteran father. He is a proud native Texan and is dedicated to giving back to his community. As the President of Pride Corpus Christi, Jonathan has led the organization to new heights, including executing the return of the Parade and Block Party in 2022, after a hiatus due to the pandemic. Under his leadership, Pride Corpus Christi has also secured an HIV/STD testing grant via the CDC in partnership with the Coastal Bend Wellness Foundation, and is pursuing ambitious projects in 2023.
In addition, Jonathan has been instrumental in expanding Pride Corpus Christi's reach by joining the United States Association of Prides and InterPride in 2023. His commitment to social welfare and long-term prosperity has also led him to support a number of non-profit organizations, including Education to Employment Partners and the Coastal Compass Education & Career Resource Center. With his dedication to promoting diversity, inclusivity, and equality, Jonathan is a true advocate of his community.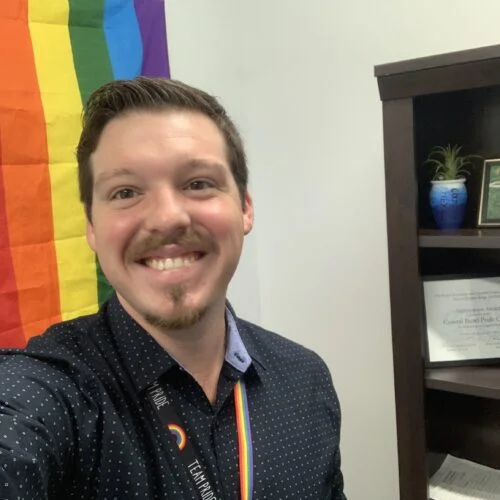 Vice President
Robert Kymes
Robert Kymes is currently the Assistant Director at the Coastal Bend Pride Center. He directs the day-to-day activities within the center, leads all Pride Center support groups, plans & coordinates the Pride Center's large events, and helps raise funds for all programs produced by the Pride Center.
Prior to his work at the Pride Center, Robert worked within the tourism industry at the Corpus Christi Museum of Science and History as an educator, and then at the USS Lexington Museum as their Assistant Historian and Community Relations Coordinator. He graduated in 2019 on the Dean's List from Texas A&M University Corpus Christi with a Bachelor's Degree in History. Some of his favorite classes that proved to be very useful were Women & Gender Studies and History of Sexuality.
Though not originally from Corpus Christi, Robert says he got here as soon as possible! He is originally from San Antonio and saw a need for development and support for the LGBTQ+ community in the Coastal Bend area. He soon became resolved to make steps to better our community. As a proud, enthusiastic, young gay man, Robert is striving to do what he can to make the Coastal Bend a loving, caring, and accepting community for all people under the LGBTQ+ umbrella.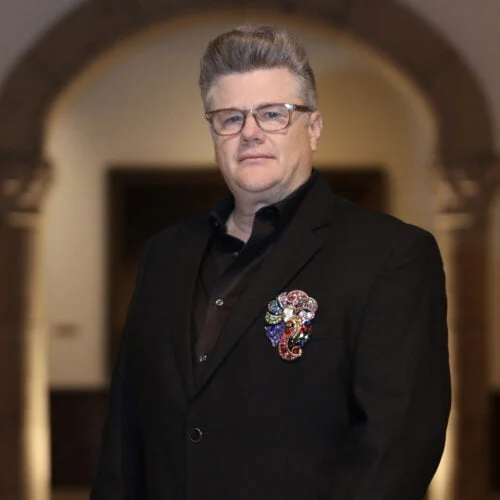 Treasurer
Bill Hoelscher
Bill Hoelscher is a founding member and past president of the Mosaic Project of South Texas. Currently, he is the Chief Executive Officer of the Coastal Bend Wellness Foundation (CBWF), a community health center that provides specialty care and services to people living with HIV/AIDS and the LGBT+ community.    Through CBWF, he opened the first and only LGBT Pride Center in the region and expanded access to social, and support services to the LGBT+ community.  He is also a member of the Equality Texas Steering Committee-Corpus Christi. Bill holds a Master's in Counseling and Bachelors in Psychology.  He is a proud native of Corpus Christi and lives here with his husband.
Served Since:Founding Member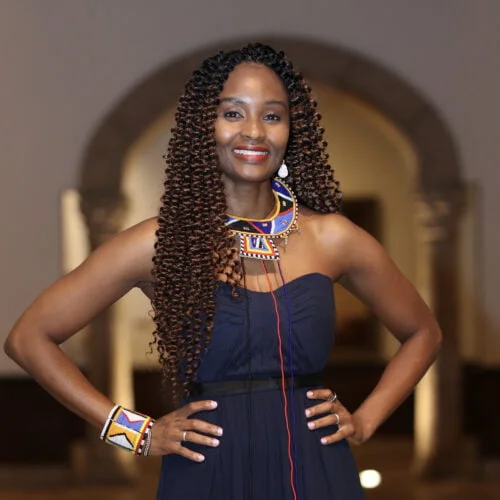 Secretary
Liza Wisner
Liza Wisner is an award-winning television personality serving her community as a talent development expert and the curator of change agent training, including Diversity, Equity, and Inclusion strategies. Liza has more than a decade of experience in the human capital optimization space working with organizations around the world to help them actualize their potential so they can create jobs and support programs that make communities stronger. Professionally trained in computer science and educational technology, Liza has built an incredible career and has turned her love of automation into a fulfilling life, strategizing, and managing future skilling and automation initiatives. Liza is also the founder of social organizations, including the non-profit, 'PowerUp.org' whose mission is to bridge the digital divide and eliminate "Technology Poverty." For more information about Liza, visit her website: www.lizawisner.com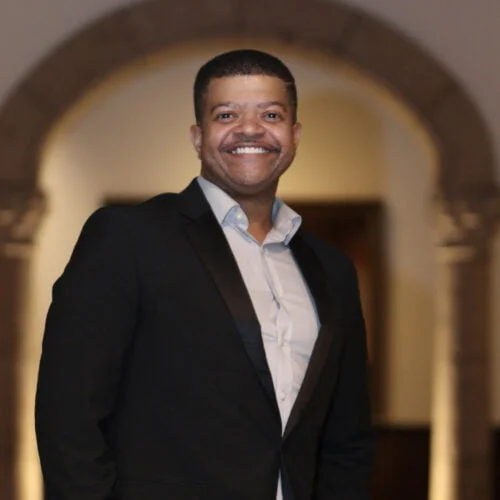 Board Member
Randy J. Stubbs
Randy has a diverse background having worked in foodservice, warehouse management, real estate, public service and sales. This variety has served him well providing him with invaluable knowledge as he effortlessly interacts with a large cross-section of individuals. He is dedicated to supporting the LGBTQ community and any efforts to provide a voice to those who face hurdles when attempting to speak their truth and live their best life.
Randy is an Army Veteran and has done one tour of duty in Afghanistan. He currently holds a bachelor's degree in Criminal Justice from The University of Arkansas in Fayetteville and a master's degree in Public Management from The Johns Hopkins University.
He enjoys rediscovering all his favorite shows from days past across the multitude of streaming platforms, trying unsuccessfully to teach his cat anything and short walks on the beach.
Board Member
Barton Bailey
Barton Bailey works as the PRIDE Center Director at the Coastal Bend Wellness Foundation (CBWF). The CBWF established the PRIDE Center to focus specifically on the needs of the LGBTQ+ community and its allies in order to promote education, leadership, diversity, wellness, and inclusivity to reach the 12 counties of the Coastal Bend.  Barton focuses on outreach, communication, and donor development as he works to collaborate with community partners to continue the PRIDE Center's positive momentum in the community.
Previously, Barton worked for the City of Corpus Christi as the Homeless & Housing Administrator. In that role, he focused on fair housing rights for LGBTQ+  persons experiencing discrimination in rental situations. He worked to bring awareness to the struggles of being gay and transgender while homeless.  And, he administered and secured more than $1.25M in grant awards. As Senior Associate Pastor at First United Methodist Church (from 2013 to 2019), Barton focused on community relations and donor development, where he motivated 1,800 members to focus on issues in our community and led discussions about the church's supportive role of LGBT persons. Barton organized an AIDS Memorial Service with CBWF, counseled LGBTQ+  adults and youth, and officiated at LGBTQ+ funeral services, as well.  He has expertise in grant writing, community connections, and program development.
Barton received his Master of Divinity degree from Texas Christian University and his Bachelor of Science degree in Journalism from Texas A&M University – College Station. Barton was born and raised in Corpus Christi. He is a hometown boy who loves his city and wants to help the LGBT+ community continue to grow.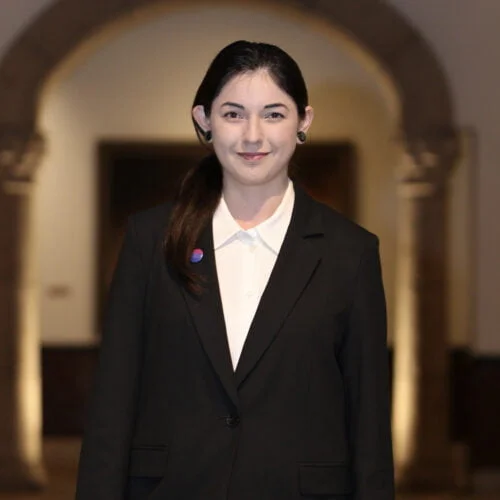 Board Member
Crystal Garcia
Crystal Garcia is a native of Corpus Christi, Texas, and one half of the founding duo of the Revolve One Podcast. With a vibrance and personality larger than life, she's hard to miss, and yet you never know what you're going to get. While Crystal exudes a mellow demeanor, she's just as apt to recommend a good book as she is to verbally kick you in the face with her quick wit.
In the Revolve One podcast, Crystal regularly exercises her ability to create profound poetry and also confronts the current events of our time with veracity. While doing this with a smile, she also seeks to express empathy no matter the innate edge of her personality.
Crystal currently resides in Corpus Christi with her dog, Zela. Crystal is a lover of words and literature, and when she isn't in the studio creating content, she enjoys skateboarding, playing guitar and piano, and creating art.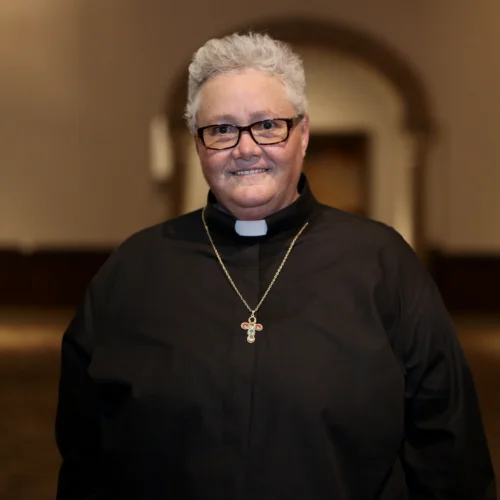 Board Member
Dana Worsham
Rev. Dana Worsham came to St. Paul in February of 2019. She hails from a small town just north of Atlanta, Georgia called Snellville. Pastor Dana received her calling to become a minister at an early age. However, she faced hurdles to this calling after realizing she was gay at age 17, which only added to the difficult challenges she already faced from living in a small southern town and being a woman. After attending University of West Georgia in the mid-1980s, she left college in 1987 to join the United States Marine Corps where she served for 7 years in the construction field.  Pastor Dana is also a veteran of the Persian Gulf War. She remained in the construction industry in the civilian world until 2011.
In 1999, her life made a pivotal turn. After spiritually drifting for many years thinking there was no place for her in God's house, Dana found 1st Metropolitan Christian Church of Atlanta and realized she was indeed a child of God who is and will always be loved for who and what she is. This realization enabled her to finally pursue professional ministry.  In 2005, she went back to college at Shorter University and completed her Bachelor of Science in Ministry Studies.  In 2010, Dana entered seminary at Emory University, Candler School of Theology and completed her Master of Divinity degree in 2016.  During seminary, she began serving at Shiloh Christian Church (Disciples of Christ) in 2014 and later became senior pastor until 2019.  She was ordained in September of 2018 into the Disciples of Christ denomination.  She holds dual credentials with the United Church of Christ as well.
Dana had always dreamed of living near the beach. Hearing God's call to pastor at St. Paul, the idea of living close to the Gulf of Mexico made the move all the sweeter. She enjoys spending time with her little dog, Butch. He is a rescue she adopted in 2013.  She likes to say they rescued each other. Dana loves good friends and good conversations. She believes in radical, inclusive Love and that hope is always present. She is a powerful preacher, delivering impactful messages, scripturally-based and applicable in today's world. Dana believes no day is complete without a good laugh and a thankful heart.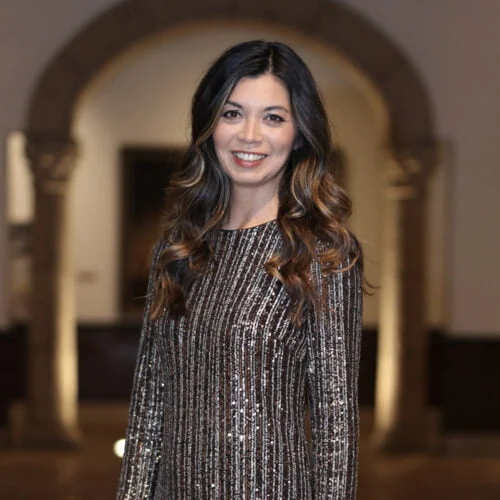 Board Member
Nami Fisher
Nami Fisher grew up in central Oklahoma and has lived in the Coastal Bend for 12 years.  She has been a long time contributor to LGBTQIA+ causes in her personal, academic, and professional life.  As a local Realtor, she advocates for equity in home ownership for protected classes through a variety of organizations and boards.  She currently sits on the South Texas Association of Realtors Diversity Committee, and is a member of groups like the international Keller Williams Rainbow Network, the LGBTQ+ Real Estate Alliance, and National Gay and Lesbian Real Estate Professionals.  She also works to improve conditions in the LGBT+ Housing and Homeless Communities through her participation in the LGBT+ Housing Initiative.  Through this organization she contributes a portion of her commission directly to local first time home buyers in the LGBTQIA+ community, and donates to organizations helping homeless LGBTQIA+ youth. 
Nami is honored to join the PRIDE Corpus Christi board.  She attended the early days of PRIDE when it was just a block party and is proud to have marched in the inaugural Corpus Christi Pride Parade, and every parade since then!  She is excited to see the organization's continued growth in the Coastal Bend.
Nami also serves on the board for the Women's Entrepreneurship Society of Corpus Christi.  She loves spending time outdoors, competing at trivia night, traveling and hanging out with her amazing family.
To learn more about the LGBT+ Housing Initiative or to contact Nami directly, visit her website at: https://coastalconnectiongroup.com/connect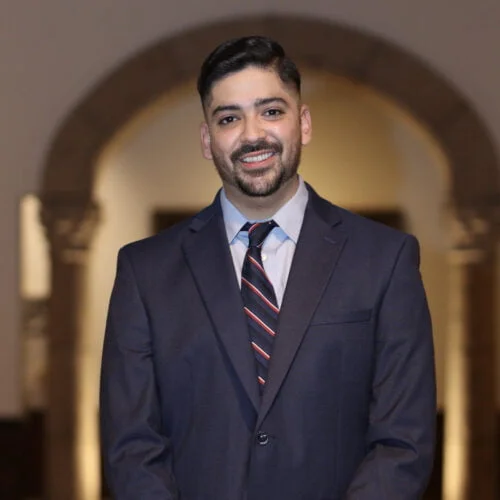 Board Member
Roger Montelongo
Roger Montelongo is a seasoned urban designer and city planner for The City of Corpus Christi with national and international experience. As a community leader, his mission is to promote diversity and inclusivity throughout the city for the LGBTQ community. In addition, he is keen on advocating for the visibility of the LGBTQ community to encourage hope for those in need of support.
He currently holds a Bachelor's Degree in Geography with a concentration in Urban & Regional Planning from Texas State University and a Master's Degree in Urban Design & City Planning from The Bartlett School of Planning at University College London.
As an enneagram 7, Roger is optimistic, adventurous, and energetic. He enjoys traveling and immersing himself in new cultures. You can find him strolling around Downtown Corpus Christi, soaking up the good vibes on any given day.
Board Member
Eric Walls
Born and raised in Corpus Christi, Eric Walls is a proud native who has spent the majority of his life as a resident of the Coastal Bend. As an active member of the community, he has witnessed the tremendous change and progress that has been made in advancing the rights and acceptance of the LGBT community in the area.
With a passion for promoting inclusivity, Eric is thrilled to join the Pride Corpus Christi Board of Directors. His goal is to continue the progress that has been made and foster even more connections within the community to spread the message of inclusivity further.
Eric and his partner of over nine years share a beautiful life together, complete with their four-legged child, Bailey. They share a love for traveling and have a mutual obsession with Christmas.
A seasoned professional in the oil and gas industry, Eric has dedicated 10 years to the field, working as a project controls financial analyst. Before entering the oil and gas sector, he held various positions in an international restaurant chain, including key management roles.
Eric's educational background is rooted in Texas A&M University – Corpus Christi, where he earned both an undergraduate degree in Accounting and a Master's degree in Accountancy. This solid foundation has undoubtedly contributed to his success in his professional life.
As a well-respected member of the LGBT community, Eric has shown unwavering support for local events over the years. As the newest Pride Corpus Christi board member, he is excited to further contribute to the growth and development of this vibrant community.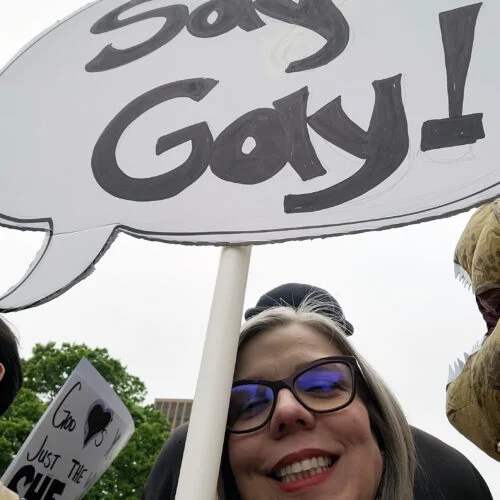 Board Member
Adair Apple
Adair Apple (she/her) grew up in Boerne, Texas. As a kid, her family spent a week or two every summer on the beach in Port Aransas. Her husband of 27 years, Matt, is an avid fisherman and grew up in the area. So they moved down here as fast as they could.
Adair received her undergraduate degree in education from Texas A&M University-CC. She graduated with a Master of Library Science in 2011 from the University of North Texas. She has worked as a teacher and school librarian. In 2022, Adair joined her husband and brother at Laguna Wealth Services where she plans special events and manages marketing. She serves on the boards of both K Space Contemporary and the Art Museum of South Texas.
Adair is a vocal ally who wants a better future for the LGBTQ+ community. As the parent of two lovely LGBTQ+ kids, Adair quickly realized how hard it was to find the information and resources she needed to parent her children. So in 2019, she started working on Rainbowadvice.com to provide parents with resources to help them on their journey to help their kids. In 2021, her advocacy led her to testify at the state capitol. Since then, she has worked to bring the viewpoint of a parent of trans children directly to legislators. Adair has also interviewed with national and state news agencies to advocate for the trans community and make sure transgender kids get the message that they are loved.
Adair enjoys creating as a therapeutic outlet. She especially enjoys making art that uplifts the LGBTQ+ community. The worse the anti-LGBTQ+ rhetoric gets, the more time she spends in her studio or garden. Adair is honored to serve on the board of Pride Corpus Christi and is excited to get the opportunity to work with other activists to promote equality in the Coastal Bend.
Instagram: @rainbow.advice.insta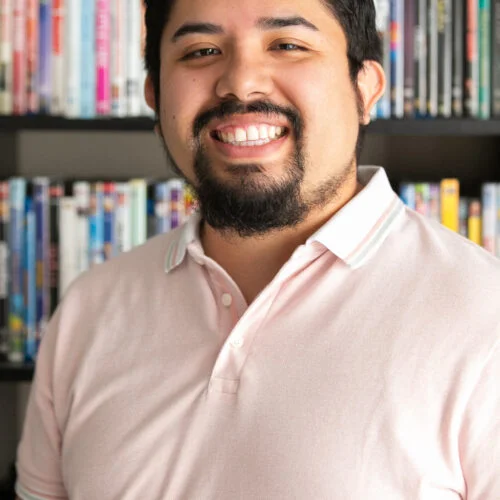 Board Member
John Oliva
John Oliva is currently the entertainment reporter for the Corpus Christi Caller-Times. He reports about all things entertainment, education, breaking and trending in the Corpus Christi area.
He has been with the city's newspaper since the beginning of 2021. Prior, he was the editor-in-chief at Del Mar College's Forghorn News where he was able to have the school paper and literary magazine, The Siren, multiple accolades.
John was born and raised in Corpus Christi and lives with his husband, Jeremy, and their dog, Lights, and cat, Posh. The two have been married since 2017, but have been together since 2009.
John joined the board to be a helping hand he never had when he was a young, gay teenager. He hopes to provide resources, advice, events and a shoulder to lean on for the LGBTQIA+ community.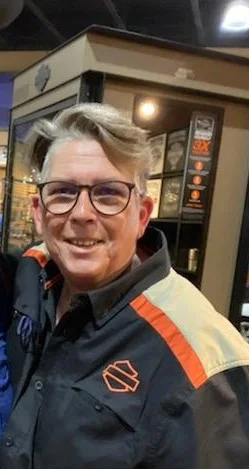 Board Member
Blaze Johnson
Blaze Johnson has been a lesbian her whole life.  She has served on several nonprofit boards over the last 30 plus years.  Her activism started in her late 20s and she has been going strong ever since.  She served on the board of the Baltimore LGBT Center in the early 90s.  She marched on Washington in 93.  She worked with the Chai Project in NJ to exchange needles during the AIDS crisis.  She misses the beautiful faces of all those beautiful men and women we lost.  It saddens her when she attends events and sees so few men of her generation.  And she is overjoyed by the faces she does see.
Professionally, Blaze works in community development and specializes in housing.  A job she loves.
Blaze lives in Bee County with her wife of 23 years, their dog and 2 cats.  Oh and her other lover…the motorcycle.
Board members meet monthly to plan and coordinate events that promote understanding, inclusivity, and acceptance of all individuals. They are passionate about creating a safe and welcoming environment for everyone, regardless of gender identity, sexual orientation, race, ethnicity, or religion.
Their hard work and dedication have been instrumental in making our annual PRIDE Week activities a huge success. From the colorful and festive parade to the lively block party, our events have become a highlight of the year for many in our community.
We are grateful for the contributions of our board members and their commitment to creating a better, more inclusive world. We invite you to join us in supporting their efforts and becoming part of the Mosaic Project of South Texas community. Thank you for your support!